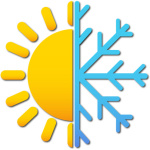 Energy efficiency is a very important topic these days. In other countries, directives are introduced to reduce energy consumption for existing and newly constructed buildings and structures. A new type of construction has emerged, defined as energy-efficient, characterized by minimized energy consumption and using renewable energy sources to cover energy needs. Energy-efficient houses – learn about their advantages!

Energy efficient homes: minimize cost!
In an energy-efficient house, we strive to minimize the costs associated with its maintenance. A house is a long-term investment, therefore, apart from comfort and aesthetics, it must first of all be economical to use. In recent years, energy-efficient houses have become more and more popular, and more and more of them are being built both in Poland and in the world. Modern investors pay more attention to the costs of not only the construction itself, but also the subsequent operation of the building, because they are aware of the ever-increasing energy costs and the maximum reduced demand for it in buildings with a heavy prefabricated timber structure.
Whether our house will be energy-efficient in the future, we make the decision at the initial stage, by choosing the appropriate architecture and technology in which it will be made. The technology of heavy prefabricated timber offered by Tadeks Fertig Haus is definitely the best solution for a modern energy-saving house. A building that is properly designed, professionally constructed and properly operated will not be an excessive burden for our "pocket".

Energy efficient homes: most important information

The basic criteria that we should follow when making a decision about our own home should be the profit and loss account. Ready-made energy-efficient houses, based on a well-thought-out structure, need 2-3 times less energy than houses in traditional construction, while providing their users with comfortable living conditions. This is due to the fact that the wall of the prefabricated house is completely filled with insulators with high thermal parameters. The thermal insulation of the external partition, determined by the heat transfer coefficient of the partition U [W / m²K], determines how much heat is transferred through 1 m² of the surface in 1 second with the temperature difference on both sides equal to 1 °C.
The demand for thermal energy in buildings is expressed by the so-called seasonal heat demand coefficient (EA). In standard houses EA is approx. 120 kWh / m2 a year, while the seasonal heat demand in energy-efficient houses ranges from 15 – 70 kWh / m2 a year. Among energy-efficient houses, the lowest coefficient is characteristic for passive and zero-energy houses, which brings large savings. Investors' environmental awareness has increased and that is why they are looking for optimal solutions allowing for cheap and ecological home heating.
In energy-efficient houses, you can use any heating system and it will bring satisfactory results. However, it is worth following the most important selection criteria, which is the subsequent energy efficiency of the installation. Investing in a modern and cost-effective installation will certainly compensate for low operating fees in the future. Heat pumps are increasingly used source in energy efficient buildings, but many investors choose electric heating, which may seem inappropriate at first, because it is associated with very high electricity bills, but later becomes completely profitable for the investor. However, it should be remembered that to heat rooms with such high thermal insulation, very little energy is needed, because its loss is insignificant. It is agreed by the specialists that the lower demand for energy consumption of a building, you can invest in more expensive heating sources as it will pay back quicker in the future.


Energy efficient homes: construction of ecological homes
The method of obtaining ecological heat energy for a building are heat pumps, which draw heat energy from the depths of the earth, and work analogous to the system used in household fridge. Furthermore, it makes it possible to use renewable heat having a lower temperature to generate heat at a higher (usable) temperature. An interesting phenomenon is the fact that the heat pump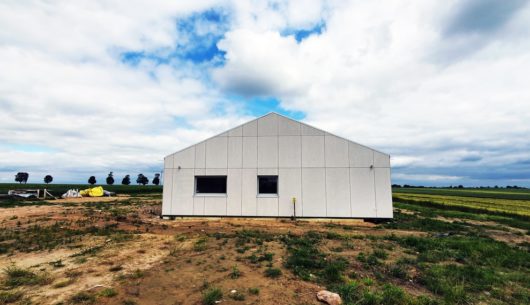 can use for both heating and cooling, since the operating costs of such an energy source are very low because it is fully renewable. However, setting up a heat pump is associated with a greater cost than a traditional gas installation, eco-pea coal, oil or electric zone heating. So if the investment is to concern a small household with low heat consumption, it should be considered by comparing the costs that we have to incur in relation to the profits that we can achieve. In order to choose the ideal solutions for your needs, which affect the energy-saving of your home, you should seek professional advice, thus avoiding unnecessary costs, and at the same time ensuring the optimization of expenses for the operation of the building.
The basic assumption that should be met is to use the maximum energy-saving potential of each structure of the building. At this point, it is extremely important to correctly understand the benefits of investing in an energy-efficient house made of wood from the first day of its use, as well as to completely analyze the costs associated not only with the construction, but also with the equipment.
We invite you to cooperate with us – prefabricated timber frame houses made by Tadeks Fertig Haus are the best choice for people who emphasize comfort, solid workmanship and the lowest operating costs of their investment.