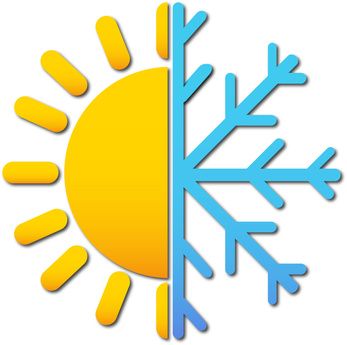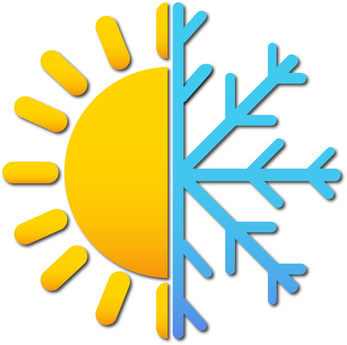 Energy efficiency is currently a very hot topic, European and world countries introduce new directives aimed to reduce energy consumption for existing and newly build buildings and structures. For that reason new kind of technologies are established and permitted to have energy-efficiency characteristics – determined by the minimized energy consumption and use of renewable energy sources to cover the required needs.
At energy efficient house, we strive to minimize costs related with its maintenance. The house is a long term investment, it therefore must present comfort and aesthetics and most importantly be really inexpensive to sustain. In the last decade, energy efficient homes has grown the amount of supporters in Poland and all over the world. Today's investors pay more attention not only to the costs of the assets but also to the operating costs throughout out the span of the building life. They realize that the energy costs increase every year and that the prefabricated closed panel system require minor energy consumption. Energy-saving is currently a very important topic in other countries, supported by newly introduced government directives aimed at reducing energy consumption for existing and newly created buildings and structures. New kind of energy-efficiency standard was developed and characterized by minimize energy consumption and use of renewable energy sources to cover the energy needs.
The fact that our homes will be built as energy efficient, we have to decide ourselves at an early stage, by selecting appropriate architecture and construction technology. Definitely, prefabricated closed panel system technology in timber frame offered by Tadeks Fertig Haus exhibit the best solution for the modern energy-efficient home. Appropriately designed building, expertly prepared/build and properly operated allow investors to have low burden of our "pocket".
The basic criteria that should determine our decision making should be based on the profit and loss statement. Prefabricated energy efficient homes, based on thoughtful design require 2-3 time less energy than the traditional houses – resulting comfortable living conditions. This is due to the fact that the prefabricated building wall in entirely filled with high quality insulation of superb thermal parameters. Thermal insulation of external partitions determined by the heat transfer coefficient of the barrier U [W/m²K] determines how much heat transfer through 1m2 within one second at temperature difference on both side of 1 ° C.
Thermal energy demand of buildings, is expressed by means of the so-called seasonal coefficient of heat demand (EA). In complying with the applicable standards EA is equal to approximate 120 kWh / m²a, while seasonal heat demand for energy-efficient homes ranges from 15 – 70 kWh / m²a.
Among the energy-efficient homes, the developments with the lowest running costs are described as passive houses and can be characterized by Zero Energy Homes that bring the supreme savings instigated by design, technology use and insulation materials. Increased environmental awareness, and need for optimal solutions, demonstrate both cheap and environmentally friendly condition for to investors.
Ecological method of energy collection originates from heat pumps that draw passive heat from the earth, analogues to the same system as we see in the refrigerator. This allow the use of heat with the lower temperatures to generate heat at higher temperatures. An interesting phenomenon is the fact that the heat pump can both heat and cool and that the operating costs are very low, because source it is completely renewable. Establishment of a heat pump, nevertheless, involves a greater cost than traditional gas installation, eco-peas, oil or electric heating systems. Furthermore, if the investment is to cover a small household with low heat requirement, it should be considered when comparing the costs that we incur in the relation to the profits that can be achieved from the investment. To obtain the ideal solution for each project, we need to calculate the effect of the energy efficiency of our projects. Investors should seek Tadeks Fertig Haus advice, thus avoiding unnecessary costs while assuring the optimization of expenses for the operational budget.
The basic assumption that needs to be met is the use of maximum potential energy savings of each part of the building. At this point, it is extremely important to understand the correct benefits of the investment in energy-saving house standard from the first day of its use as well as a complete examination of the costs related not only to the construction, but also running costs.
We invite you to collaborate – prefabricated closed panels system in timber frame made by Tadeks Fertig Haus is the best choice for those who insist on comfort, reliable performance and lowest cost of preservation.

Timber frame houses, closed panel, energy-efficient, passive, wooden houses